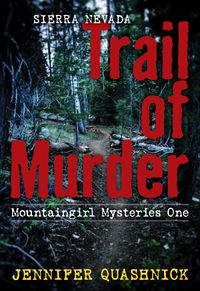 Sierra Nevada Trail of Murder: 
The blood was fresh. That's the first thing that registered when Rachel Winters looked into the man's lifeless eyes. Little did she know that finding his body—discovered by her dog Bella while hiking the desolate Sierra Nevada trail—would change their lives forever.
Dismissed by the police and stalked in her own home, Rachel turns to Private Investigator Luke Reed for help. Rachel, Bella, and Luke soon find themselves on the run as they uncover a deep-rooted and deadly environmental conspiracy stretching from Lake Tahoe, California to Denver, Colorado.
Will they become the next victims?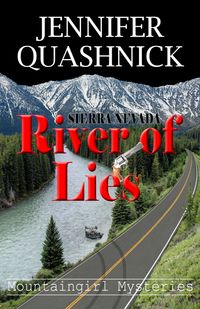 Sierra Nevada River of Lies:
An offer to help someone in need leaves Rachel Winters and her friends in the killer's sights as they slowly unravel a multilayered scheme for profit. Meanwhile, a discovery about Luke Reed's long-lost family threatens them both.

What do the gruesome murder of a young college student, a missing professor, a submerged car, and an attempted carjacking have in common?

Find out along with Rachel; her dog, Bella; and Luke as they become embroiled in a murderous plot in the Sierra Nevada, spanning from Mammoth Lakes to Susanville, California.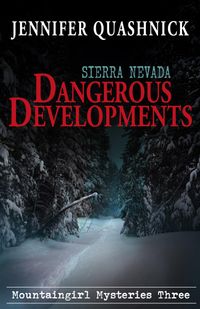 Sierra Nevada Dangerous Developments:
Rachel Winters never skied so fast in her life. But her life never depended on it before. Worse yet, Kristina and Derek have disappeared and the only clue left behind is a message written in blood.

Could their fates be tied to political maneuvering for major development projects in the West and North Shore areas of Lake Tahoe, or something else equally as sinister?

Still recovering from a serious accident, Rachel must race against the clock to save her loved ones. Who's after them, and why?


Sierra Nevada Burning Revenge:
Luke's life is in danger.
Someone is watching. Waiting. And ready to take aim.

Rachel is next on their list.
After a well-timed visitor interrupts a brutal attack, Rachel and her dogs are forced into hiding.

A past enemy is out for revenge.
As Rachel and friends attempt to unravel the connections between the threats to their lives, a suspected case of arson, a missing firefighter, and mining in Mother Lode Country, an old adversary is plotting against them.

Can they solve the mystery before it's too late?